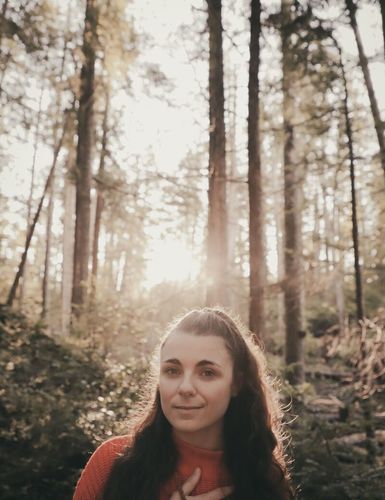 Samasati studied a holistic way of counselling at Rhodes Wellness College and is currently registered with the ACCT. She has spent the last decade studying the connection between trauma and the body, fascinated by all the ways we can process it and learn to live a more peaceful life.
She previously worked as a bodyworker for seven years (Vancouver School of Healing Arts), and trained in multiple modalities such as shiatsu, Thai massage, chi nei tsang, and reiki. She also has training in conscious connected breathwork facilitation and mindfulness meditation.
Having spent many years travelling abroad, Samasati began studying Astrology in 2014, combining western and vedic techniques, and continues to bring her understanding of psychology into the readings she offers.
As a counsellor, she is person-centered, treating her clients as the expert of themselves, and respects the empowerment of their own insights. She draws from somatic therapy, narrative therapy, internal family systems therapy, inner child work, CBT & DBT, tailoring the session to each client's needs.
Samasati's areas of specialty are: trauma, depression, anxiety, shame, narcissistic abuse, sexual abuse and faith/identity reconstruction, as well as working with the trauma and grief behind chronic illness.