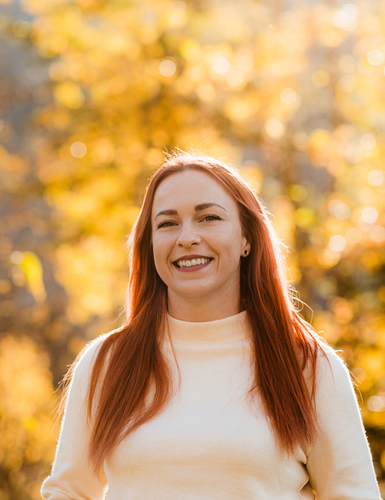 Kristina Adams graduated from Pacific Rim College in April 2017 and became a Registered Acupuncturist with the CTCMA of British Columbia shortly after. Her interest in alternative health care began at a young age when she experienced various health issues that western medicine just didn't seem to have the answers to. Chronic pain, low energy, and ulcerative colitis were just some of the mountains she was set to conquer on her journey to health. She began her studies in acupuncture and Traditional Chinese Medicine after acupuncture was her only method of pain relief for a lower back injury she sustained while snowboarding.
She is most passionate about the treatment of musculoskeletal imbalances and pain, stress, and anxiety. She utilizes what she has learned in chinese acupuncture, orthopedic evaluations, tuina massage, cupping, guasha, and traditional chinese medicine theory for the treatment and dissolution of pain, whether that be physical or emotional pain. She has also studied craniosacral therapy, shiatsu massage, and is a registered yoga instructor, so she enjoys sending you home with lots of stretches!
Her top priority is to ensure you leave the clinic with little or no pain, have clear plans on how you are going to get better, and most importantly, a restored sense of hope.